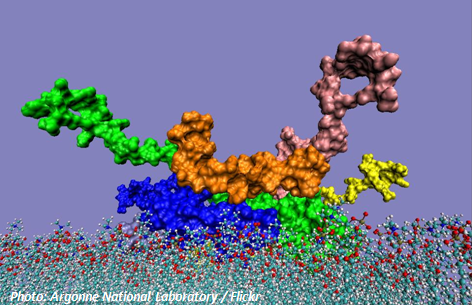 According to the information from European Bioplastics (Berlin), the market for bioplastics continued to grow last year despite the crisis and the strong market entry barriers compared to its sister materials based on petroleum. The term "second generation" is not only used for biofuels, but this development trend towards a more successful subsequent generation also applies to bioplastics.
Obstacles to overcome in the bioplastics industry
Researchers and manufacturers in the field of bioplastics have to deal with various problems that still have to be solved despite the beautiful vision of biodegradable and CO2-neutral plastic variants. The biggest problems that currently need to be overcome include:
Temperature and acid resistance of the bioplastics for a wide range of applications
Energy-efficient extraction of monomers from renewable raw materials and the connection to polymers (polymerization)
Economic competitiveness against fossil representatives
Working to solve these problems means higher investments, which can be found in the price of bioplastics and which are therefore transferred to the end user. In order to integrate the environmentally friendly products into the market more quickly, the EU Commission launched the "Lead Market Initiative for Bio-based Products"(Link) put on the way.
International research on plastics
Research is also underway on the further development of plastics outside Europe. A research association of scientists from Stanford University and IBM announced a breakthrough in the manufacture and recycling of plastics 10 days ago.
The said products are not purely bioplastics, but at least offer the possibility of a significant improvement in the ecological balance of existing plastics. So far, petroleum-based plastics can only be recycled ("second-generation use") before they are subsequently dumped as waste. The use of organic catalysts should help to overcome this obstacle.
The research association has also developed a method that can be used to combine heavy cyclic polyesters and biopolymers in such a way that they can be used in the medical field. Perhaps in the near future the fossil and bio-based plastics will meet halfway and complement each other as best as possible with their respective strengths and weaknesses.
A good platform for reading more about current developments in the plastics sector is the website of the American magazine Macromolecules (Link). Here you will find extensive, public and free access to scientific abstracts from the field of plastics.
New products on the bioplastics market
Finally, I would like to show a list of new products and developments on the bioplastics market:
compostable shopping bags at Aldi Süd
Plantbottle at Coca-Cola
BASF shrink films (Link)
Packaging made of PLA for the "SunChip" from Frito-Lay
Doubling of production capacities for PLA at Naturworks