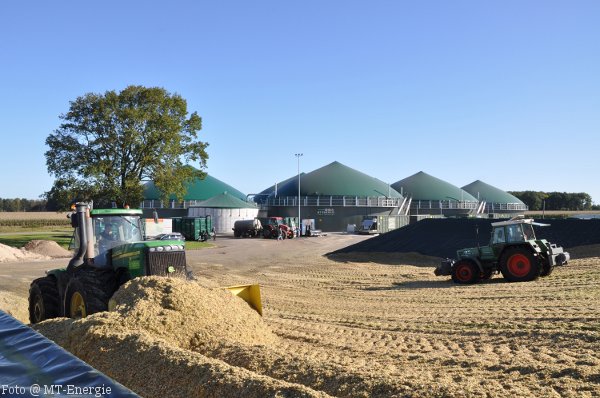 Here is a good news from the MT energy about expanding international business. Congratulations for this success.
Several Slovak investor groups have contracted MT-Energie to build a total of twelve biogas plants. The order volume for the realization is in the double-digit million range. The biogas plants have a size of 500 kW to 1 MW electrical power.
The planned feedstocks are mainly substrates from agricultural production such as manure, shot, Dry chicken droppings, sugar beet pulp as well as grass and corn silage. With the construction of the twelve plants, MT-Energie secured a large market share in Slovakia. This also provides a good basis for the structural development of the technical service network.
The large order from Slovakia is another milestone in the company's international orientation. Thanks to strong growth in other European countries, MT-Energie can largely compensate for the weaker domestic business in the first half of 2012. "We are currently seeing a strong increase in international order intake," emphasizes Torben Brunckhorst, managing partner of MT-Energie GmbH. Already more than half of the current orders come from abroad. The total order backlog is currently around 280 million euros.
The company benefits from the fact that many foreign markets, particularly France, Great Britain and Poland, which have made the legal framework for renewable energies more investment-friendly. In the course of the first half of 2012, MT-Energie implemented projects in the Czech Republic, Slovakia, France and Great Britain and also set up additional service centers. Further projects are planned for Poland, Slovakia, the USA, Hungary and Romania in the second half of 2012.
The topic of gas processing could give an additional boost to international business. In France, for example, in addition to the electricity feed-in, there are good conditions for the Biomethane feed into the natural gas network. "With the new membrane technology from MT-BioMethan, we have sensibly expanded our product range. In addition to the pressureless amine scrubbing, we can also offer a current-based process for processing biogas, "explains MT Managing Director Torben Brunckhorst. This is an important prerequisite for the further internationalization of the business.