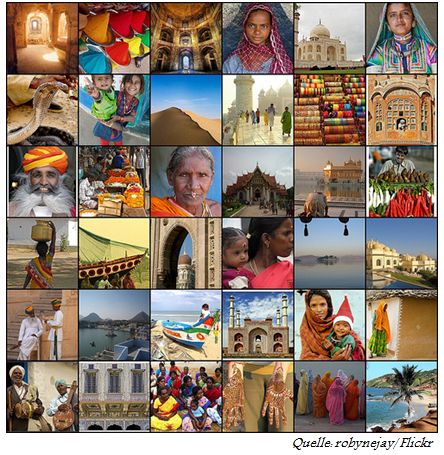 India is a huge country and, in terms of both area and population, at least 10 times as large as Germany. In 2009, according to the IMF, Germany still ranked 4th and India 11th in terms of gross domestic product, but here too the subcontinent will quickly move up to the current trend. When it comes to the energetic use of biomass, India is a nation that impresses with numbers that make you Europeans quickly dizzy. I would like to give you a small impression of this today.
India belongs to Brazil, Russia, China and South Africa to the 5 BRICS countries, which have an annual economic growth between 5-10% and make up about 40% of the earth's population.
5.000 small biomass plants supply the power of 15 nuclear power plants
This will be the case at least in a few years if you look at the Indian report Ministry of New and Renewable Energies believes that was released last week. According to this, thousands of small biomass power plants are to be promoted and built with state money over the entire country over the next 10 years. The report describes these biomass power plants as "small power plants", although each of them will produce 1-2 MW of energy (electricity and heat).
Which technology and raw material mix will ultimately produce these huge amounts of bioenergy is not yet clear at this planning stage and it is likely to be a mixture of biogas, biomass solid fuels, vegetable oils, biodiesel and bioethanol - which in different CHP units to be converted into energy nationwide.
Verbio Ag also advertised a few months ago in what I find to be a very beneficial bioenergy campaign with the slogan that they will soon replace the first nuclear power plant in Germany with bioenergy (see article).
Indian state with 24 million inhabitants aims to install 1 GW of bioenergy
Bioenergy may not be as "sexy" as other regenerative forms of energy (see article), but has many advantages for the decentralized supply of a region with electricity, heat and fuel. In my eyes it is the ideal decentralized form of energy, which can develop its full potential, especially in sparsely populated areas with hardly any energy supply and agricultural structures.
The editors of a study published in the Indian state of Haryana last week must have thought that too. The Haryana Renewable Energy Development Agency (HAREDA) According to the northern state, there is a potential of 1 GW (!) of electrical power that could only be obtained from organic waste from sugar cane processing.
Bioenergy partnerships between Indian and German producers?
Due to its rapid growth, India is certainly still anchored in the perception of some as a developing or emerging country. With this perspective, the term "partnership" can unfortunately quickly lead to one-sided partnerships similar to economic colonialism or economic imperialism. Since India will probably have overtaken us in terms of absolute economic power in a few years, an equal partnership stands on a solid economic basis.
In an article I have already reported on projects based on the Public Private Partnership (PPP) principle that the Society for Technical Cooperation (GTZ) and EnviTec Biogas AG are implementing in India (see article).
Germany is the world leader in the construction of biogas plants and has a lot of experience with this technology with a total of around 6.000 BGAs and 2,3 GW of electrical power.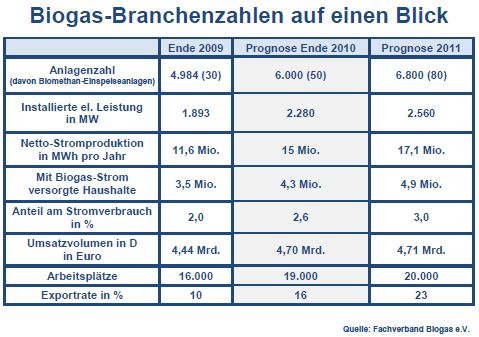 The exchange of know-how and the joint implementation of biogas projects in rural regions of India can therefore be beneficial for both countries. The approval of other biogas plants in Germany is not always without problems and the export rate and international experience of plant manufacturers, builders and operators is increasing. Companies such as Weltec Biopower GmbH, Schmack Biogas GmbH, EnviTec Biogas AG and others have already set up plants in the international arena and some already have branches in India.
Some facts about bioenergy in India
Here are some interesting facts that characterize the development of energetic biomass use in India:
Biomass energy contributes a third to primary energy production in India
India's first state biomass production program was a response to the global oil crisis in the 1970s.
The large-scale use and spread of bioenergy in India has long been hampered by being perceived as a purely traditional and rural form of energy.
The incomplete combustion of biomass in traditional energy production in India leads to the release of pollutants (e.g. carbon monoxide, nitrogen oxides, benzene, methane, formaldehyde, benzo (a) pyrene)
India plans to increase the use of innovative biomass fuels such as rice straw, rice husks, bagasse, wood waste, wild shrubs and waste from paper and pulp production.
Sizes of degraded land areas in India, which can potentially be used to cultivate renewable raw materials, vary between 66 - 130 million hectares. In Germany, renewable raw materials are currently grown on 2,1 million hectares of land (source: FNR)
A paper by PR Shukla offers further exciting information on bioenergy in India - here the link.