& #8230; a website that deals with the role of bioenergy in the course of the energy transition and is committed to the sustainable use of the promising renewable energy source. Here, bioenergy is a grateful member of the renewable energy family.
Lots of big WORDS, GOALS and DREAMS for the first two sentences!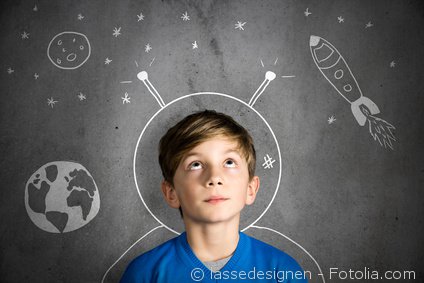 What can you find on BiomassMuse?
If you browse the blog, you will find one thing above all: Articles about bioenergy!
You will learn about current developments, long-term goals and violent conflicts that make bioenergy so attractive and controversial at the same time. You will hear different opinions about bioenergy and you will gain new perspectives on biogas, bio fuel & co. From my own experience, I can tell you that it is easy to enter the colorful world of bioenergy, but it is difficult to leave :-) If you can no longer hear words like climate change and the energy transition, you should probably go further afield while you are still there can!
Energy sources such as biogas, biofuels and increasingly also wood pellets are controversial and at the same time highly praised. With the multi-layered debate on bioenergy, you always have the feeling that you are on the border between sky and hell to move. Participating in the bioenergy debate can seem like wading through one moral minefield, Would you like a taste? Here is a small selection of statements that are in circulation about bioenergy:
If you are new to the world of bioenergy and would like to get a first overview, I recommend starting with one of the 3 pillars of the industry:
BiomassMuse is an online medium on which everyone can publicly share their opinion on bioenergy. Both positive contributions to biogas and the like, as well as critical statements find their place on the bioenergy blog. The only condition is that the contributions must be constructive. On trolly statement like & #8222; bioenergy kills & #8220; will not be published, but differentiated criticism is. If you would like to say something about bioenergy, readers are looking forward to it Your guest article.
With currently 12,000 & #8211; 15,000 monthly readers have developed the website, which was founded in 2009, into the most read blog on biogas, biofuels and solid bioenergy in the DA-CH region and over 700 subscribers use it Newsletter as a monthly update on the bioenergy industry.
Write it Ron Kirchner and other authors on gaseous, liquid and solid bioenergy.
How is BiomassMuse financed?
BiomassMuse was founded in 2009 as a nonprofit project Bioenergy enthusiasts founded and has retained its independence to this day. Ron Kirchner as blogger behind BiomassMuse lives from the creation and operation of websites for various companies (see MeisterWebseiten.de, UBB, Flisa construction).
Occasionally, paid ads (price: € 200 per month) are displayed on BiomassMuse. If you would like to advertise your company, please contact me! BiomassMuse also offers some Services that you are welcome to use.
How can I support BiomassMuse?
Since the whole is known to be more than its individual parts and a topic only lives through the joint design, the participation of other bioenergy players or readers is welcome! Let your thoughts run free and help with the further development of bioenergy.
Do you have a different view of a development or support an expressed opinion? Write a comment.

Would you like to report on something that deserves your own article? Write a guest article.

You will find that a BiomassMuse article is also interesting for someone in your network. Recommend BiomassMuse to colleagues, friends or business partners.

Would you like to give the articles a boost in Web 2.0? Like, Plussen or re-tweet the articles from BiomassMuse.
Thank you for your interest and have fun designing the blog.