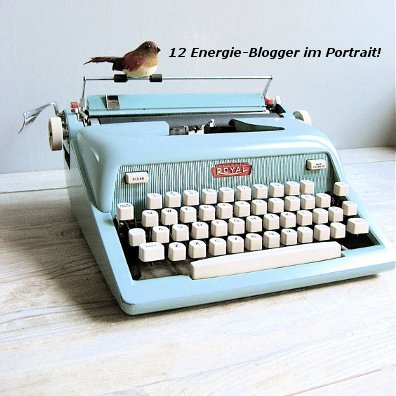 Are blogs useful or are they even relevant in Germany? A difficult question that you should at least deal with as a full-time blogger. In general, I say that the blog's thematic focus and operational passion determine whether the blog enriches the internet and the social debate or whether it simply takes up server space. I see myself as an energy blogger who feels committed to the challenge of the energy transition with his blog. In the course of the current blog parade, I would like to take a closer look at a special category within the diverse blogosphere with the energy bloggers and energy blogs and introduce 12 representatives of this energetic species.
Many citizens, many opinions - energy bloggers support finding opinions
Not every blog has to take a political perspective and many blogs are very successful without any political ambition. In any case, a blog should present interesting opinions in order to be successful. To put it more economically, a blog should offer its readers direct "benefits" - fun, valuable information, inspiration, etc. When leaving a blog, the visitor should have an enriching feeling so that the partnership between blogger and reader works.
The blog shows that a blog can focus on the political debate and can therefore be very successful Netzpolitik.org.
With its surprising successes in the past state elections in Germany, the Pirate Party has also demonstrated impressively that the Internet is becoming increasingly important in political terms. During the Arab Spring, bloggers and journalists demonstrated what this kind of online democracy can do. This uncontrollable power of the Internet is equally pleasing and frightening.
Not everyone will like Sasche Lobo (as if they wanted it :-), but many know the face of the provocative blogger and critical journalist, who also as Columnist for Spiegel-Online scheibt. In my opinion, it is definitely fascinating.