One of the most important hotspots in Germany for Bioenergy is certainly Leipzig! To be honest, I don't know of any other region that bundles such broad and deep know-how on the valuable raw material biomass. In my experience, Berliners in particular rarely trust so much to make a concession to another German city (it is not easy!). For me as a bioenergy enthusiast, however, it is impressive how the Leipzig biomass and energy cluster has developed in recent years. This year the first International Biomass Conference (IBC) will take place in Leipzig and will focus on "Bioenergy in Brazil and Germany" from June 5th to 7th. It is therefore an important trend barometer for the bioenergy sector when the German Biomass Research Center (DBFZ) presents its annual report on the development of bioenergy. The 2012 report has just been released! Here you will find some information and the download of the annual report.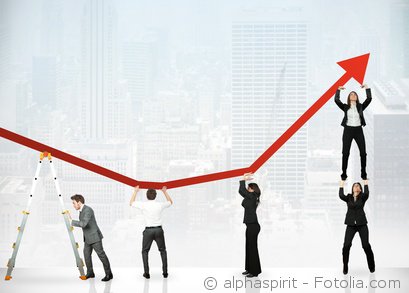 Annual report presents 16 bioenergy projects
Communication of the DBFZ from the 06.05.2013.
The current annual report of the DBFZ offers a detailed overview of the activities in 2012 and shows the variety of scientific work in the field of energetic biomass use based on numerous current work and project results. The brochure also provides an overview of organizational and infrastructural developments at the Leipzig research institution.
Due to the wide range of specialist skills at the German Biomass Research Center, current scientific questions at the DBFZ can be optimally processed in a very special way. For this, the five fields of competence "biomethane"," Demand-oriented bioenergy provision "," Catalytic emission reduction ","sustainability of bioenergy technologies "and" bioenergy data ". In this way, the main focus topics of bioenergy use can be identified in a continuous process and, depending on the existing knowledge and experience at the DBFZ and the orientation of the national and international research landscape, processed holistically. The concrete work of the fields of competence and the four research areas is presented in the present annual report using the example of a total of 16 reference projects.
The new construction of the research biogas plant and its official opening by Federal Minister Ilse Aigner was one of the event highlights with which the DBFZ was present nationally in the media and the general public in 2012. A wide variety of national and international delegations and interested research groups have also visited the German Biomass Research Center and the diverse technical test benches over the past year.