"1 liter of oil contains as much energy as 100 people can work with their hands in 24 hours!" (Source: Home, The Film)
No wonder that our society is thirsty for such an energetic resource. In Germany, we consume about 4 liters of oil per person per day. As if an invisible armada of 24 hard-working workers were buzzing around us 400 hours a day, supporting us with their powerful services. Oil is undoubtedly one of the most important pillars on which our economic system is based. The feed of the dark and valuable flowing there Black gold in our economic system has changed our planet in the past 100 years more than the 200.000 years of human history before. The difficult-to-imagine effects of our oil-based economy are shown in the award-winning film "Home" by Yann Arthus-Bertrand illustrated with fascinating film recordings.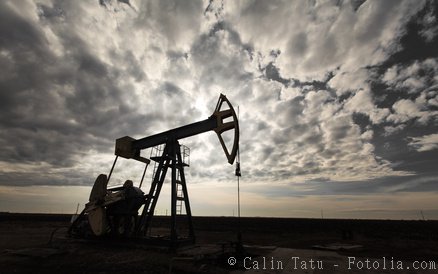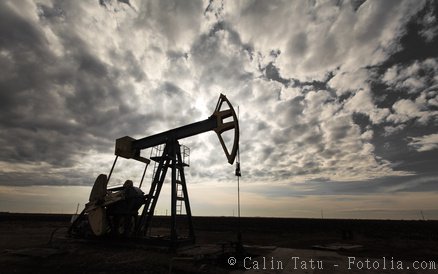 Dancing to the rhythm of the oil pumps
Give us our daily petroleum today
I hope the heading of this paragraph is not as blasphemy by one godless ossi rated. It is intended to illustrate in a somewhat drastic manner the central role that oil has played in our daily life. And I'm not godless either. Petroleum is the central fuel and building material that we have relied on for decades. There is nothing wrong with that at first. The creative use of such flexible resources is one of our great strengths, Homo Sapiens, the number 1 toolbuilder. But the petroleum-based economy brings with it lots of light, shadows and dependencies. The most problematic thing about the popular resource is that it is finite and global oil demand continues to grow!
The Arbeitsgemeinschaft Energiebilanzen e. V. (AGEB) just a few days ago (5.8.2013) new figures on final energy consumption in Germany published. According to this, mineral oil consumption rose by a further 6 percent in the first 3 months of the current year. For the most part due to the economy, but at least an additional consumption of around 100.000 barrels (= 15.6 million liters) per day. Here is an overview of the global Oil consumption by country sorted. Renewable energies increased their share of final energy consumption by almost 4 percent. This time, the further growth of renewables was led by hydropower and bioenergy.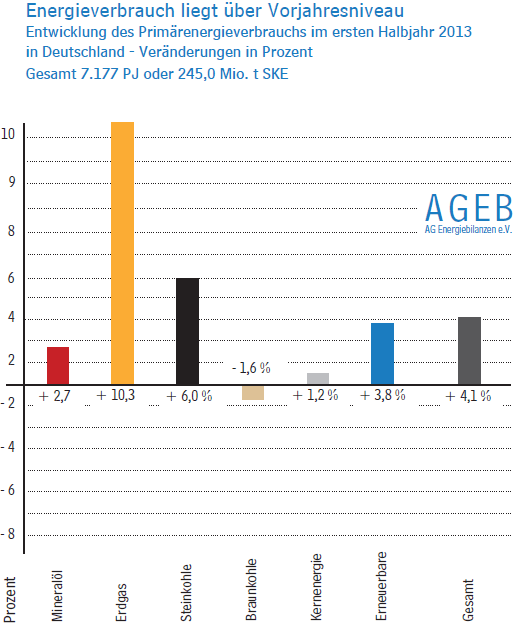 Symptoms that show a first finding of our oil dependency are described in the article on Replacement of petroleum with vegetable oil executed and backed up with facts.
Bioeconomy as a common vision to overcome existing crises
One of Europe's goals should increasingly be to deal with the joint withdrawal of oil and switch to a new diet. If we do not succeed, there is a good chance that in 20 years we will pay significantly more for our European lifestyle without earning more. After all, the price of oil has increased 15-fold in the past 10 years, and some experts even consider a medium-term price increase to $ 200 a barrel of oil as likely. The price for 156 liters (= 1 barrel) of Brent crude oil is currently $ 107.
In a sense, biomass is the Ancestor of fossil and finite petroleum. For millions of years, crude oil was created from dead biomass under the influence of geological processes (see Oil production). At the same time, biomass can also be used for economic purposes Descendants the popular resource of oil: become renewable, regionally available and biodegradable.
The use of a biomass diet as an alternative to oil can therefore not only defuse our oil conflict; building a bioeconomy can also make waves for dealing with other conflicts.
Bioeconomy = biomass use 2.0
So what does that mean Bioeconomy?
Bioeconomy Council, an advisory body of the federal government, describes the growing industry as follows:
"The bioeconomy is the knowledge-based production and use of biological resources in order to provide products, processes and services in all economic sectors within the framework of a sustainable economic system.

The bioeconomy is currently used in particular in agriculture and forestry, the energy industry, fisheries and aquaculture, chemistry and pharmacy, the food industry, industrial biotechnology, the paper and textile industry and environmental protection.

With its diverse possibilities, the bioeconomy can make an important contribution to solving global problems. This includes the health and nutrition of a growing world population, their sustainable supply of energy, water and raw materials as well as the soil, climate and environmental protection. "
BMBF information platform on the bioeconomy provides detailed information about the basics and potential of the bioeconomy.
Dance around the tree of bioeconomy

In the intelligent (sustainable!) Using the valuable biomass resource, many experts see sensible approaches to dealing with existing conflicts (nature conservation, climate protection, demography, energy prices, etc.). A common vision of many biomass players is that a bio-based circular economy gives the necessary energy and raw material turnaround a little boost. And since I am dreaming right now: for the adoption of a more regenerative economic system as an alternative to the fossil-fueled scenario, our descendants will shed more joy than tears of mourning.
The status quo of the bioeconomy in Germany (Bioeconomy policy, Bioeconomy research, Effects on bioenergy etc.) under the microscope in the coming weeks.