Preface: Admittedly, the processes on the financial markets are and have been criticized and some even ask the question of whether they are necessary or at least how we can improve (regulate) them. Especially when discussing rising food prices faced biofuels (Tortilla crisis, 2007), but also speculation about food in the financial markets is the focus of criticism. A kind of public interest, which sustained shook the cornerstone of the entire bioenergy industry. It is also clear that an industry or a market can develop / improve above all if investments are made in the development of innovative technologies and products! As consumers, we should be aware that the solution to petroleum and the development of the bioeconomy will not be easy. After the failed (?) CHOREN attempt to build second generation biofuels However, interest in investing in modern bioenergy paths in Germany has dropped rapidly. For now.
Therefore, many thanks to Johannes Wiesner for his article, in which he presents the possibilities to strengthen the bioenergy sector with the help of targeted investments: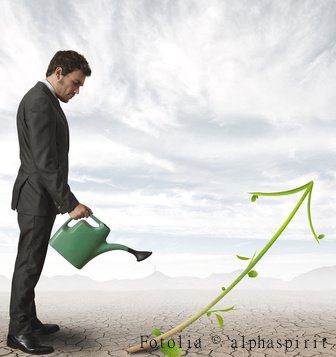 Biomass also interesting from an investor's perspective
The energy transition also plays a major role in the financial markets. The developments in recent years are a clear indication of this. In the field of renewable energies, investors can find practically unlimited opportunities to implement their investment strategy, be it through certificates, individual securities or funds. It goes without saying that there are strong differences in terms of return and security. The complex nature of the financial sector is no exception when it comes to biomass and bioenergy.
Reasons for the popularity of investments in funds
The funds are probably the most widespread of all financial products in the bioenergy sector. This is in the nature of things, as funds have traditionally been able to offer a good balance between security, maturity, return and availability. The latter does not apply to closed funds, but these are all the more lucrative. Either way: Green profits (Article on bioenergy funds) are also attractive to investors for moral reasons, since they are based on an idealistic underlying. So a return of up to 10 percent is not the only reason.
A look at the details is necessary
When investing in eco-funds, a distinction must first be made between the different energy sources. After all, bioenergy, solar, water and wind power are represented very differently regionally, just like the efficiency of the technologies with which the energy is ultimately converted. For this reason, pages such as Investor-Verlag.de recommended. Topicality with regard to the fund providers and their key figures is essential in order to be able to correctly narrow down the products.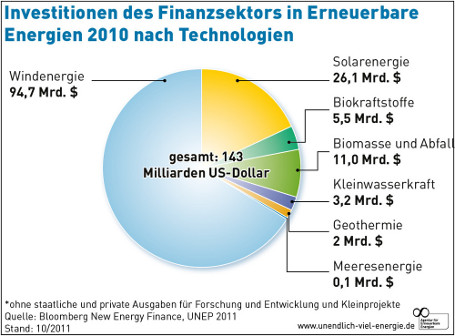 A growing industry
In the meantime, considerable research funds are flowing into the organic sector. This serves to improve existing technologies, but also to explore new options. This includes the biomass itself - in addition to the natural sources mentioned Garbage and straw considered, as was only requested by the EU last autumn. This primarily affects the delicate fuel market, for which the search for new energy suppliers is known to be all the more important.
Always stay critical
For investors, each of these steps means an even broader market. This has two advantages: On the one hand, the products can be selected in more detail, and the competition also ensures more attractive offers. However, not everything that glitters is gold here either. Above all from an ecological point of view: Many negative side effects are possible in the production of bioenergy: endangerment of biodiversity by monocultures, less food cultivation and large-scale environmental risks are only some of these points.
Keep your eyes open when choosing a provider
For long-term investment strategies in particular, it is important to select fund providers who can convince positively on these points. This problem is less pronounced with renewable energies such as wind and sun than with biomass products. This probably does not change the good image of bioenergy in general, but it shows that bio-financial products must be selected with the same care as other securities.